VALERIE COLLYMORE FINE ART
Impressionist Oil Paintings from
America and France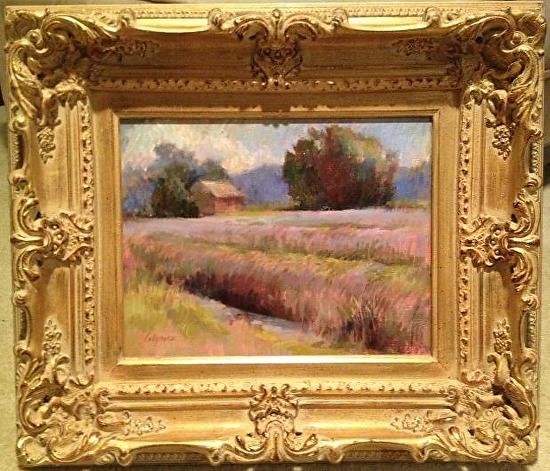 "Champs de Fleurs"   * Oil on Linen  *  11" x 14"   *  20 x 23" frame
_______________________
SOUTHWEST ART MAGAZINE - April 2014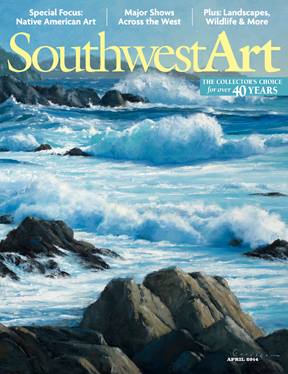 _______________________
SOUTHWEST ART MAGAZINE - October 2013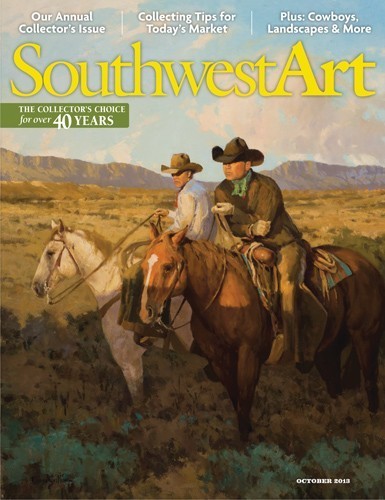 _________________________________
RECENT SOLO EXHIBITION
 
"Impressions of the French Riviera and Provence"
April 3 - 27, 2014

The FOUNTAINHEAD GALLERY
625 W McGraw, Seattle, WA 98119
Opening reception April 5, 5pm - 7pm
May 3 - 25, 2014
Selected works available on mezzanine level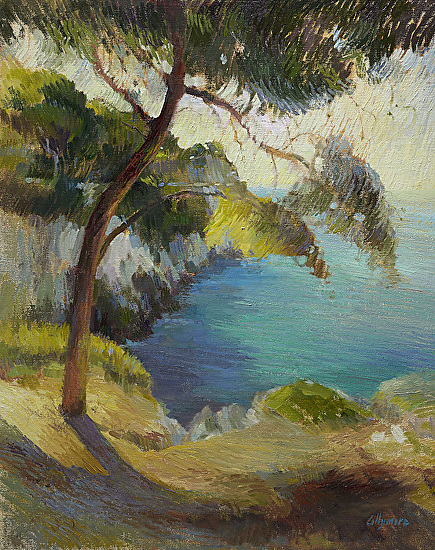 " Cap Ferrat, Seaside Walk"  *  Oil on Linen *  16"x20"
Winner - Finalist - Boldbrush May 2014
http://faso.com/boldbrush/winner/66710

RECENT SELECTED REVIEWS AND ARTICLES
Kovack, Joe. "Show Preview, Seattle, WA, Valerie Collymore, at the Fountainhead Gallery", Southwest Art Magazine, April 2014
http://files.faso.us/19747/3345.pdf
http://www.southwestart.com/events/fountainhead-apr2014
"Seascapes, Rivers and Lakes", American Art Collector Magazine, April 2014
French American Chamber of Commerce, Pacific Northwest
LeNetworking at the Fountainhead Gallery featuring the artwork of Valerie Collymore and a lecture on French Impressionism by Virginie Blackmoor
http://www.faccpnw.org/single-news/n/save-the-date-le-networking-at-fontainhead-gallery-featuring-valerie-collymores-works/
Rintala, Laura. "Spotlight: American Impressionist Society", Southwest Art Magazine, October 2013
http://www.southwestart.com/events/ais-oct2013
"Collymore artwork headed for national exhibition in S.C", Madison Park Times, Aug.3, 2013 
http://www.madisonparktimes.com/main.asp?SectionID=2&SubSectionID=311&ArticleID=28822 
Collector Alert, Informed Collector Newsletter
http://faso.com/fineartviews/63784/valerie-collymore-lyrical-plein-air-paintings        
BELLEVUE ART MUSEUM
Board Member, Artist category
 
____________________
 

American Impressionist Society
 
American Women Artists
 
California Art Club
 
Oil Painters of America
 
Plein Air Painters of Washington
 
____________________
 

ART INSTRUCTION
 
Private and Small Group Art Sessions tailored to your unique goals.
-Private art sessions resume Sept. 15
 
Oil Painting Instructor at the Women's University Club of Seattle:
 -Monday classes begin Sept. 15
- NEW! Thursday Evening U 5-week workshop begins Sept 11.

UPCOMING WORKSHOPS
"An Afternoon of French Impressionism"
with Virginie Blackmoor and Valerie Collymore
Sept 20th and October 26th
Winslow Art Center, Bainbridge Island.
(dates to be available soon )
http://www.winslowartcenter.com/contact.php
UPCOMING PRESENTATION
James and Janie Washington Foundation
Sept 19, 6-8
copyright 2014