VALERIE COLLYMORE FINE ART
Impressionist Oil Paintings from
America and France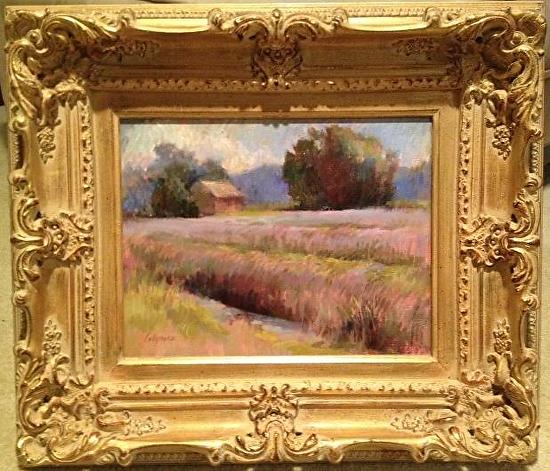 "Champs de Fleurs" * Oil on Linen * 11" x 14" * 20 x 23" frame
UPCOMING EXHIBIT
"Memories of the French Riviera and Provence "
A one-person show
Fine Art Oil Paintings
in the French Impressionist tradition
April 2-26, 2015
Fountainhead Gallery
625 W McGraw Seattle WA
Opening Reception
April 4 5-7 pm
________________
New Show Preview Article in
SOUTHWEST ART MAGAZINE - April 2015
Click image to read Show Preview article on Collymore's work by SWA Magazine editorial staff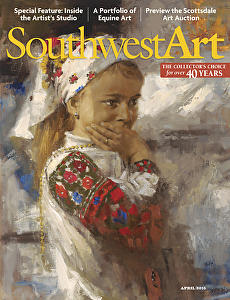 Featured Landscape artist in
SOUTHWEST ART MAGAZINE - February 2015
Wide Open Spaces
Meet a dozen painters exploring the artistic opportunities in the landscape.
please click on image to view feature article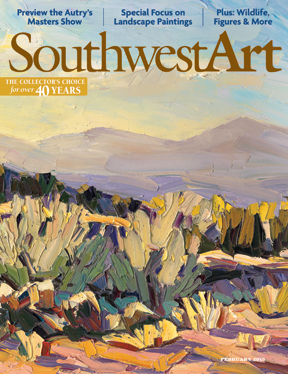 _____________________________________________________________
American Impressionist Society

American Women Artists
Bellevue Arts Museum / Board of Trustees

California Art Club

Oil Painters of America
Onyx Fine Arts Collective
Puget Sound Group of Northwest Artists / Signature Member
" Cap Ferrat, Seaside Walk" * Oil on Linen * 16"x20"
Winner - Finalist - Boldbrush May 2014
http://faso.com/boldbrush/winner/66710
© Copyright - All rights reserved.
Written content and images of paintings may not
be borrowed, reproduced or reprinted
without the written permission of Valerie Collymore
________________________________________
RECENT EXHIBITS
"Small Works from the French Riviera"
A Group Exhibit
Dec 2014
Atelier Bouterin & Co.
St. Remy de Provence, France
"Glancing Back, Moving Forward"
A Group Exhibit
Dec 4, 2014 - Jan 25, 2015
Fountainhead Gallery
625 W McGraw Seattle WA
"Impressions of the French Riviera and Provence"
A one-person exhibit of 20 fine art impressionist oil paintings
depicting scenes from the French Riviera and Provence
April 2014
Fountainhead Gallery
625 W McGraw Seattle WA
"14th Annual National Juried
American Impressionist Society Exhibit"
October 2013
The M Gallery of Fine Art
( Now the Principle Gallery )
Charleston, S.C
___________________________________________________
ART INSTRUCTION
Private and Small Group Art Sessions
tailored to your unique goals.
Bellevue and Seattle
( 1 opening in advanced small group class
on alternate Wed. afternoons )
Feb 6, 20 and Mar 6, 20, 2015
FILLED
10am - 1pm
ArtEAST Art Center
95 Front St N, Issaquah, WA 98027
(425) 392-3191
4 Session Oil Painting Intensive Workshop
Move Your Art Forward Quickly!
and
Begin a new collection of works.
http://arteast.org/2014/12/pt1-oil-painting-intensive-move-art-forward/
April 17, 24, May 8, 15
FILLED
10am - 1pm
Atelier Collymore
"Your Group of 4 for 4 private sessions"
Oct 27, 2014 - May 2015
Monday mornings
Womens University Club of Seattle
- for club members and their guests -
_________
Save the date: Intimate Impressionism
From the National Gallery of Art
October 2015 - Jan 2016
Seattle Art Museum
Smaller scale works by Renoir, Monet, Cezanne, Van Gogh,
Degas, Pissarro, Bonnard, Gauguin among others.
_____________
SOUTHWEST ART MAGAZINE - April 2014
Click image to read Show Preview article on Collymore's work by SWA Magazine editorial staff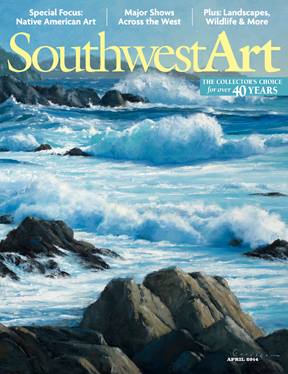 SOUTHWEST ART MAGAZINE - October 2013
Click image to read article by SWA editorial staff on the prestigious 2013 American Impressionist Society annual show,
_______________________
RECENT SELECTED REVIEWS AND ARTICLES
Rintala, L. " Show Preview, Seattle, WA, Valerie Collymore, Southwest Art Magazine, April 2015
Gangelhoff, B. "Wide Open Spaces: Meet a dozen painters exploring the artistic opportunities in the
landscape", Southwest Art Magazine, February 2015
Graciela Matrajt. "Valerie Collymore: From Pediatrics to Impressionism", Profile Article, Association for Women in Science, Seattle Chapter, Newsletter, October 2014
http://us8.campaign-archive2.com/?u=0d1d587f8954649c07783a873&id=6a3ca54bad&e=cb1549e61a#profilearticlesRM
Kovack, Joe. "Show Preview, Seattle, WA, Valerie Collymore, at the Fountainhead Gallery", Southwest Art Magazine, April 2014
http://files.faso.us/19747/3345.pdf
http://www.southwestart.com/events/fountainhead-apr2014
"Seascapes, Rivers and Lakes", American Art Collector Magazine, April 2014
French American Chamber of Commerce, Pacific Northwest
LeNetworking at the Fountainhead Gallery featuring the artwork of Valerie Collymore and a lecture on French Impressionism by Virginie Blackmoor
http://www.faccpnw.org/single-news/n/save-the-date-le-networking-at-fontainhead-gallery-featuring-valerie-collymores-works/
Rintala, Laura. "Spotlight: American Impressionist Society", Southwest Art Magazine, October 2013
http://www.southwestart.com/events/ais-oct2013
"Collymore artwork headed for national exhibition in S.C", Madison Park Times, Aug.3, 2013
http://www.madisonparktimes.com/main.asp?SectionID=2&SubSectionID=311&ArticleID=28822
Collector Alert, Informed Collector Newsletter
http://faso.com/fineartviews/63784/valerie-collymore-lyrical-plein-air-paintings
___________________________________________
© Copyright - All rights reserved. Written content and images of paintings may not
be borrowed, reproduced or reprinted without the written permission of Valerie Collymore